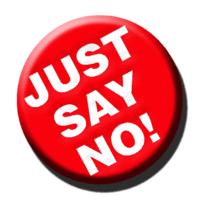 It might be one of the first words that most of learn to say as a child.  But for some reason it becomes so difficult to say…….. a simple NO.
As Lawyers, we like to tell people Yes.  We like to say yes to helping others in dealing with their legal issues, we like to say yes to providing aid to our local community, especially when non-lawyers need our special legal expertise to do good works.  We like to not make waves at the office, and say yes to our colleagues.
Saying "Yes" at the wrong time, and to the wrong opportunities may cause problems to your legal practice, leadership effectiveness and personal and business relationships.  It might also make it impossible, or very difficult to say yes to the right opportunities that come along.  Saying "No" is a skill.  Developing that skill is a key to the future of every leader/lawyer.
To learn more, see my recent article in Law Practice Magazine: The Power of "No",  Volume 40, Number 2 (March /April 2014) at the following link:  http://bit.do/jGNM